WELCOME TO OUR FACILITY
At our assisted living and physcial therapy center in Long Beach, we look forward to having you enjoy your time with us, and we are confident that your stay here will be one of recovery and comfort. Looking out onto the Long Island water provides a relaxing environment, while you enjoy therapy sessions and other day-to-day treatments and activities.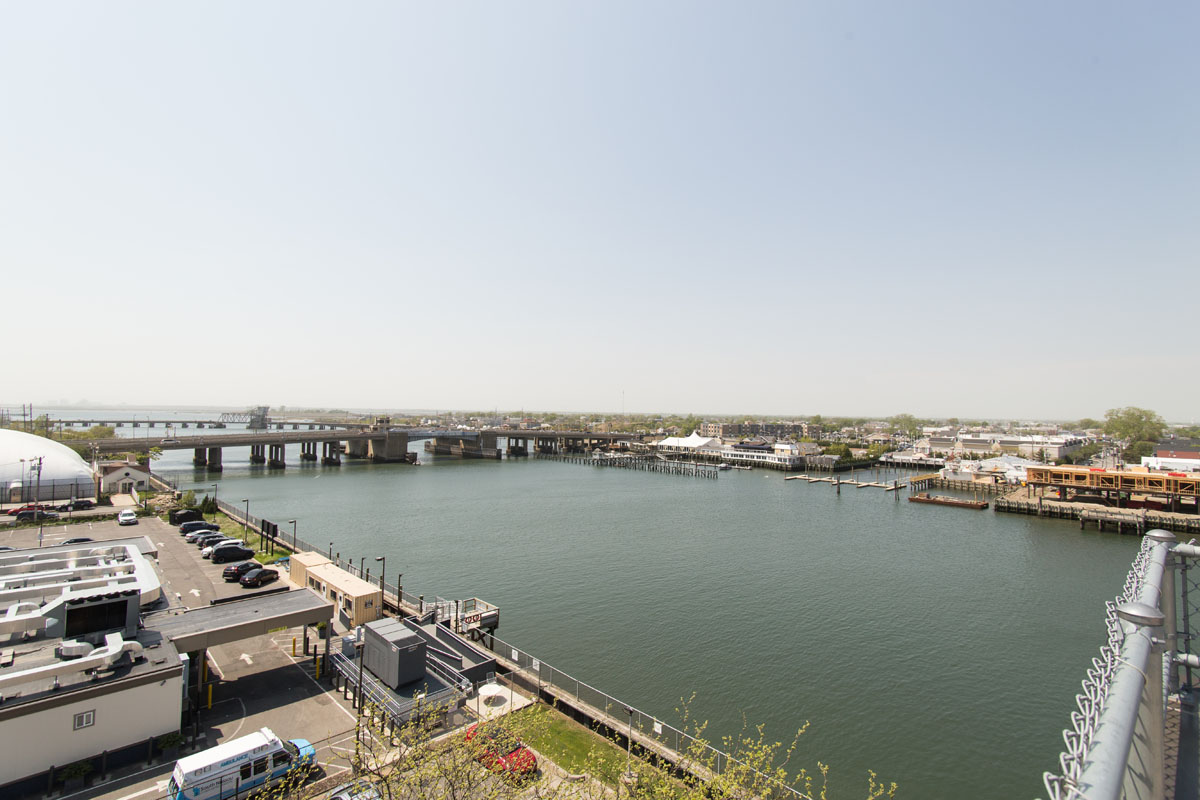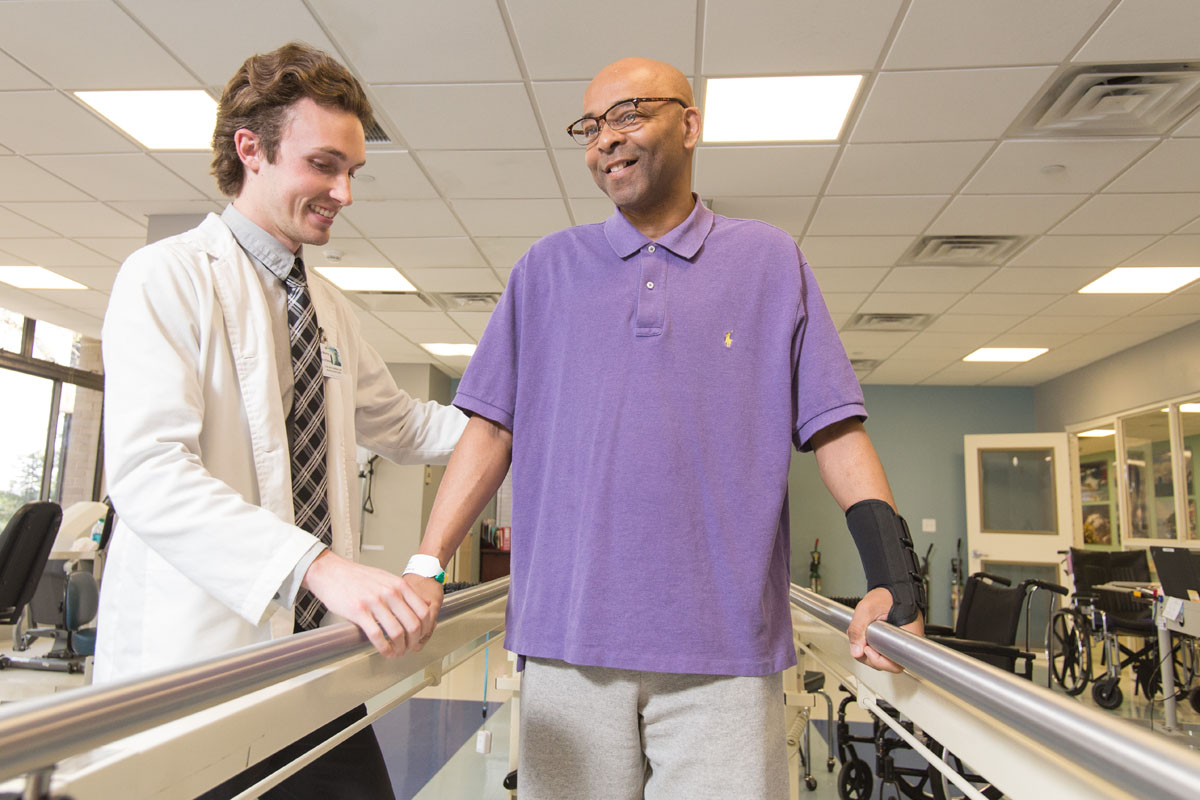 Our Long Beach assisted living and physcial therapy center is a clean, professional, and peaceful facility. It is truly an impressive and comfortable space to your spend some time getting well. Of course, it's not just about the beautiful space – it's about the people. We have a caring, compassionate team who are truly dedicated to your recovery and well-being. We think that an environment like our assisted living and physical therapy center in Long Beach can really help promote the healing process, and we very much look forward to having you stay with us.

Courtyard
Our spacious courtyard is right on the water so that our patients can enjoy the view while working towards their recovery.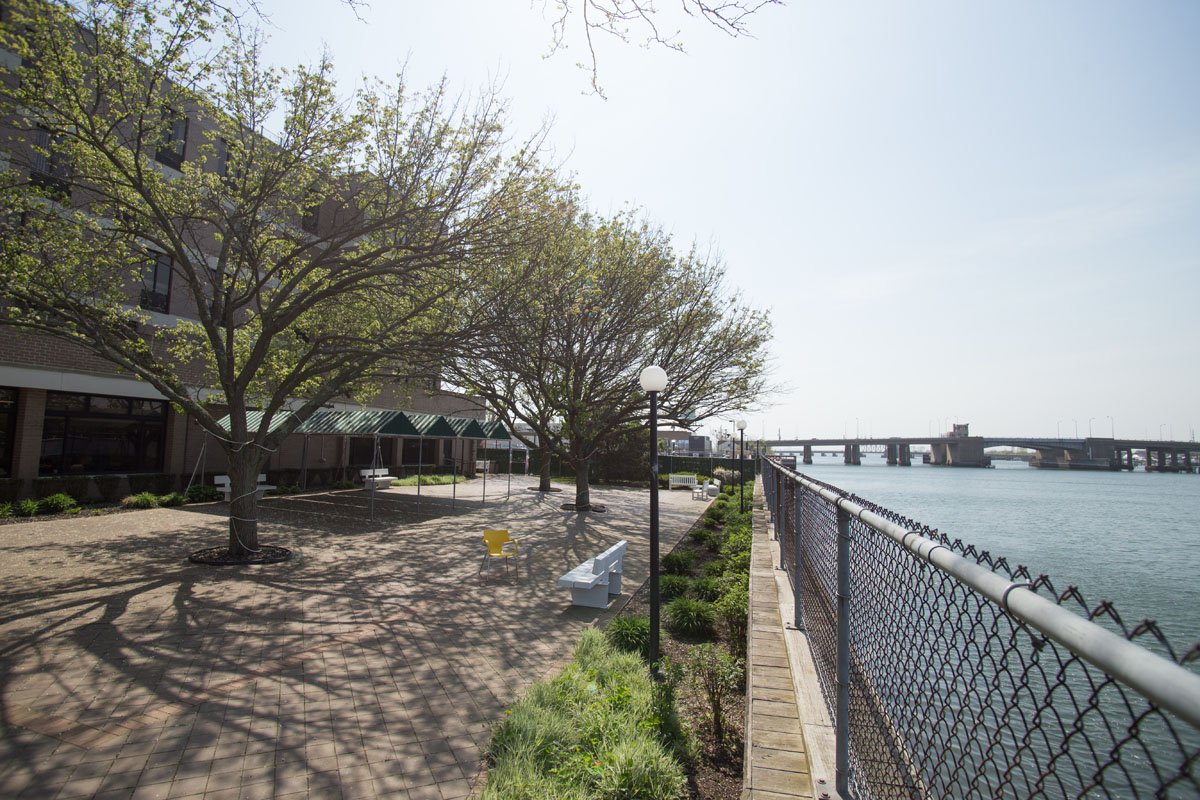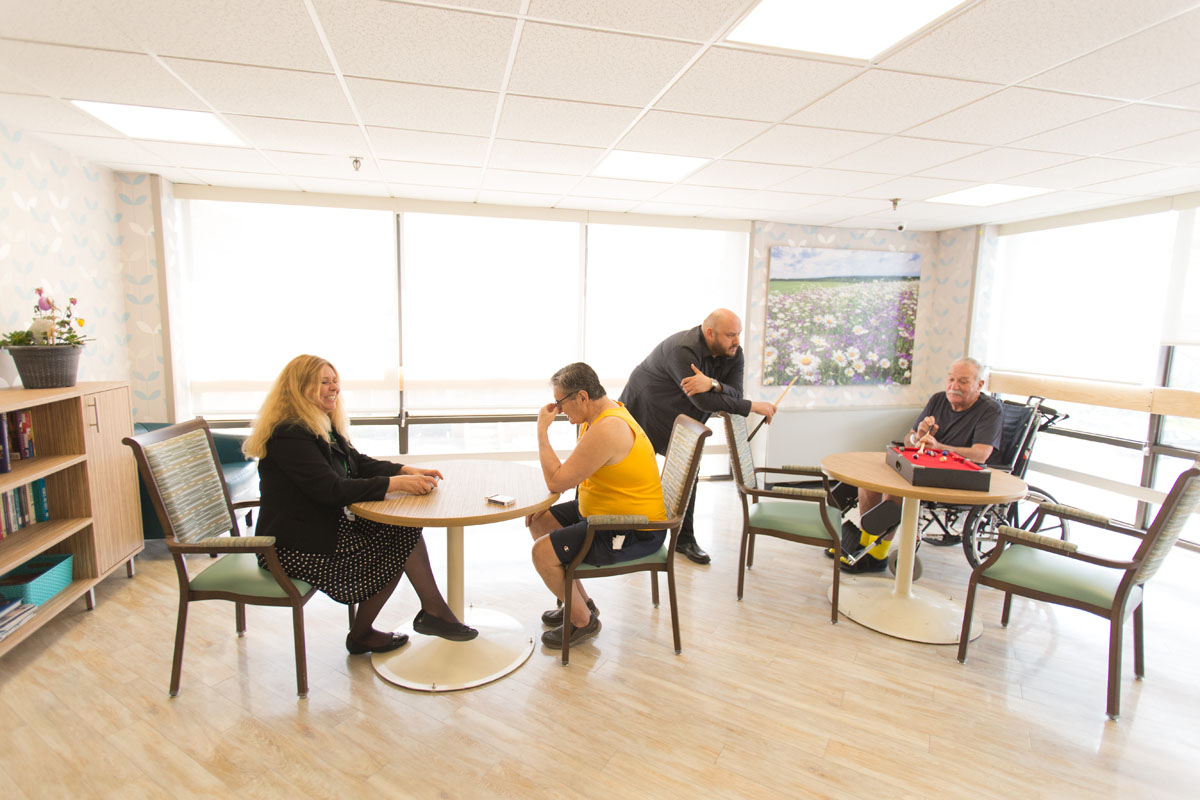 Recreation Rooms
Every floor at Long Beach has its own Recreation Room, fully equipped with books, games, and televisions for you to enjoy.

Double Room
Our double rooms are large enough for patients to have their own personal space in a comfortable setting.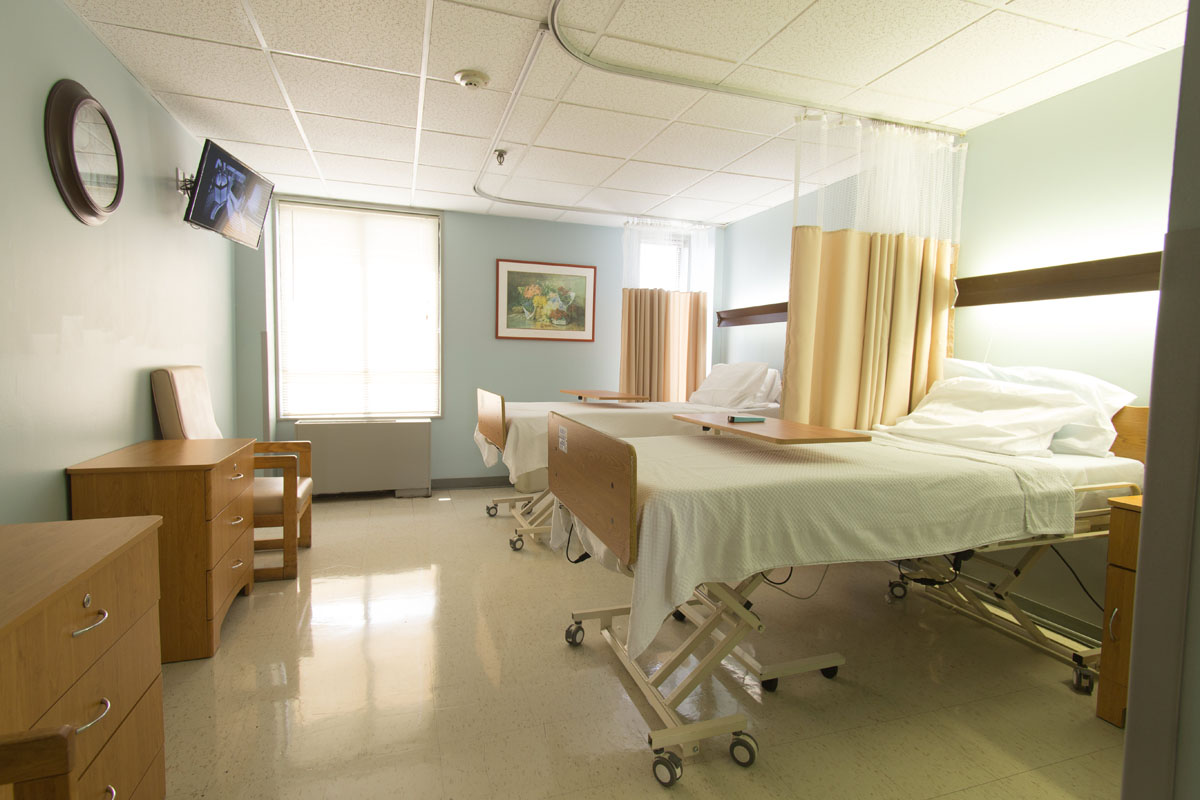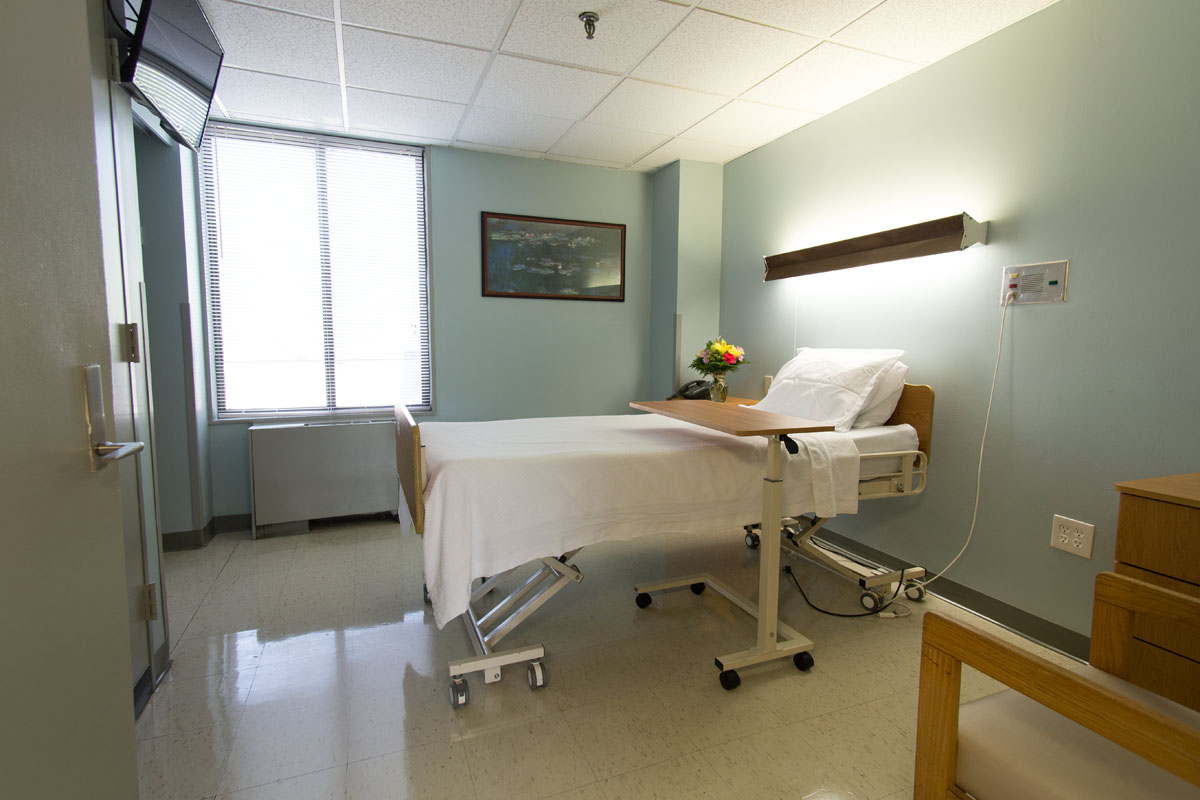 Private Rooms
We have private rooms available for those patients who require a more quiet setting.

SHORT TERM PATIENTS
Our goals are the same as yours. Here at Long Beach, we strive for you to feel renewed in both body and mind. Restoring your confidence and peace of mind is just as important to us as making your body healthy. We aim to make this journey successful and as stress-free as possible. As a short-term patient, you may not spend much time with us, but we ensure that you consider yourself a member of the Long Beach family while you are here. Upon admission, you will immediately begin working with our staff of compassionate social workers, who will guide you every step of the way throughout your journey here and will develop the discharge plan that helps you transition back to your everyday life at home. Discharge planning is designed to ensure that once you have achieved your rehabilitation and health goals with us, you can return home to the supportive, safe environment you need to maintain the good health you worked so hard for.
LONG TERM RESIDENTS
Being your choice of residence for your long-term stay is both a privilege and an honor. We can assure you that you will be treated as our family and will we do everything in our ability to make your time with us as enjoyable as possible. We give you the comforts of home while providing you with the best healthcare possible. Your social workers will serve as your advocates here, and as a source of ongoing support and friendship for you and your loved ones. We strive to make this crucial transition in your life stress-free. Whether obstacles arise with insurance or if family caretakers are struggling with treatment choices, your social workers are there to help you navigate the complexities. Your social workers are also there to motivate and inspire you, to celebrate your successes with you, and to give you everything you need as your story here takes shape. Making us your long-term care facility is a great choice. Long Beach Nursing and Rehabilitation Center provides the perfect combination of care and location to give you the best experience possible.